Become a trainee at GLS
At GLS, you will be part of an international organization who connects people and parcels. We are the life nerve in the infrastrcture, that connects the Danish population. We are a work place that lifts each other to new levels - profesionally and personally.
At GLS, there is room for you, your dreams, ambitions and competences.
Be part of our growth journey
Social and professional growth
Great career possibilities
Rotation in different departments
Internal network of other GLS-trainees as well as a buddy-program
An education from a recognized company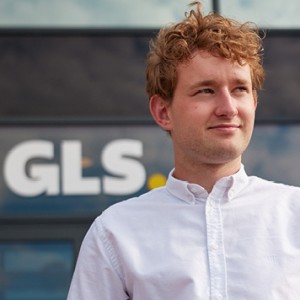 Being a Trainee at GLS gave me a unique opportunity to influence my growth both personally and profesionally. I have experienced a great ammount of responsibility, which made me grow with the company.
Victor, Internal salesman and former trainee at GLS
I was the only Trainee in my department. That meant full focus on my growth and success as a Trainee. The way I was prioritized gave me the best start to my career as a Dispatcher at GLS.
Karoline, Dispatcher and former trainee at GLS
Mio. parcels pr year
+870
Distribution trucks
+4.000